How to trim bargeboards with a multi-tool
Posted 28 Mar 2022
Sometimes roof refurbs require adjusting bargeboards or fascia boards to sit flush. Making these adjustments in situ is generally the best way because the last thing you want to do is rip the boards off. For this reason, SMART have developed the 63mm Rapid Wood blade which makes light work of the job.
What is the 63mm Rapid Wood Blade?
The award-winning Rapid Wood blade is a brilliant timber cutting multi-tool blade. Part of the 'Rapid Wood' blade range, this is designed for super quick and clean cuts through timber. In fact, this blade cuts much faster than standard wood blades on the market.
The design includes a curved tip to provide maximum accuracy, along with a unique SMARTCUT dual tooth design. This allows you to cut faster, neater and deeper, even through 2-inch pieces of timber! This also gives you a very smooth start without the directional pull of a standard wood blade. Therefore, increasing the accuracy of the cut.
The Rapid Wood blade is available in a 67mm blade depth or the standard 51mm blade depth. The 67mm Rapid Wood Blade is one of the longest wood blades on the market and optimises the cutting depth and quality of the cut. This blade is perfect for clean flush cutting bargeboards or fascia boards quickly and effectively whilst being a convenient size for working at height.
If you're replacing bargeboards or fascia boards, please read this installation guide to learn more.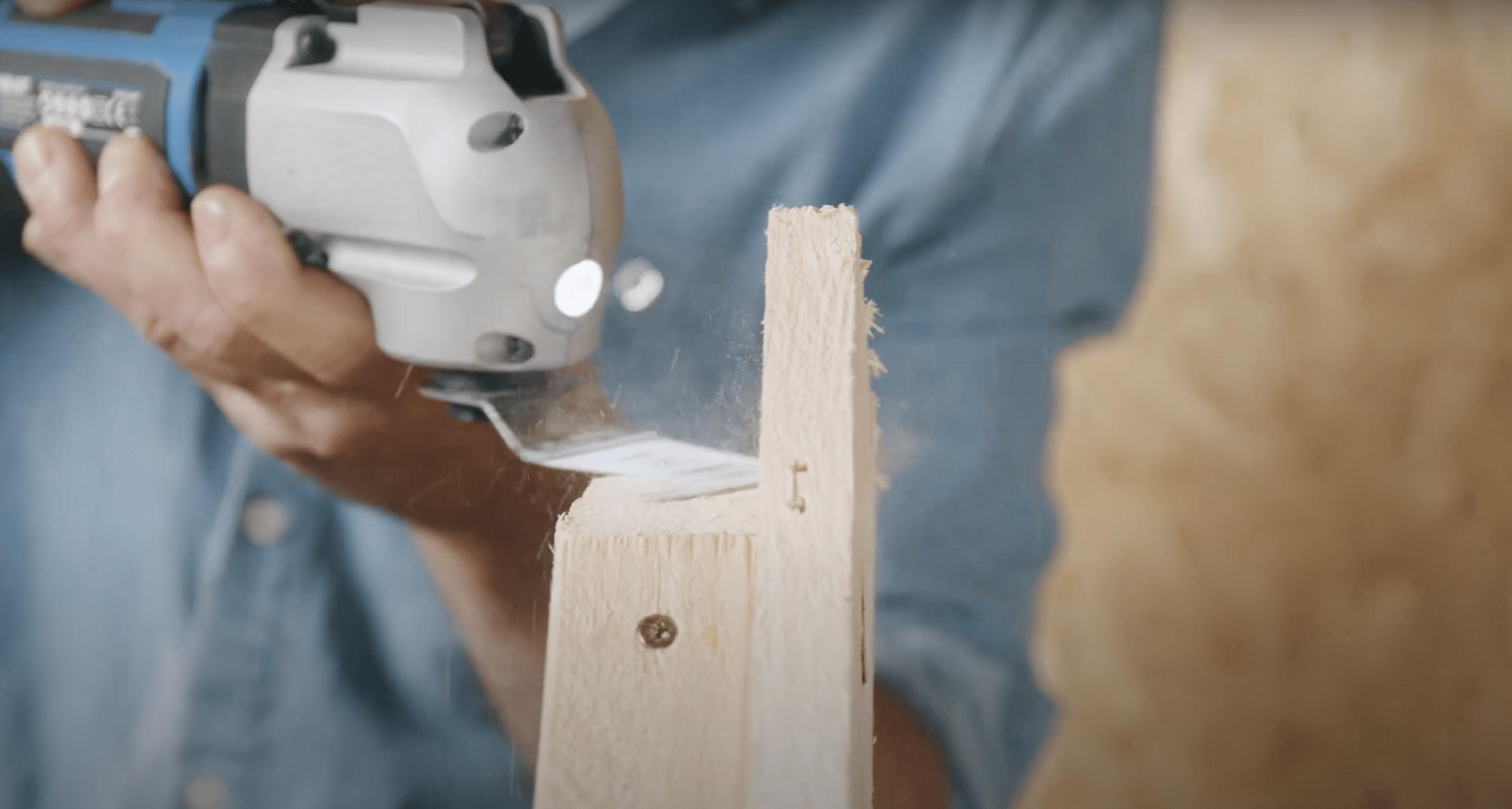 How to cut bargeboards with the Rapid Wood Blade
1. Attach the blade to your multi-tool
Once you have determined the areas that require trimming, attach the Rapid Wood blade to your multi-tool.
2. Trim the board
Simply glide your multi-tool across the bargeboard or fascia board to make your flush cut.
Find your local SMART stockist today!